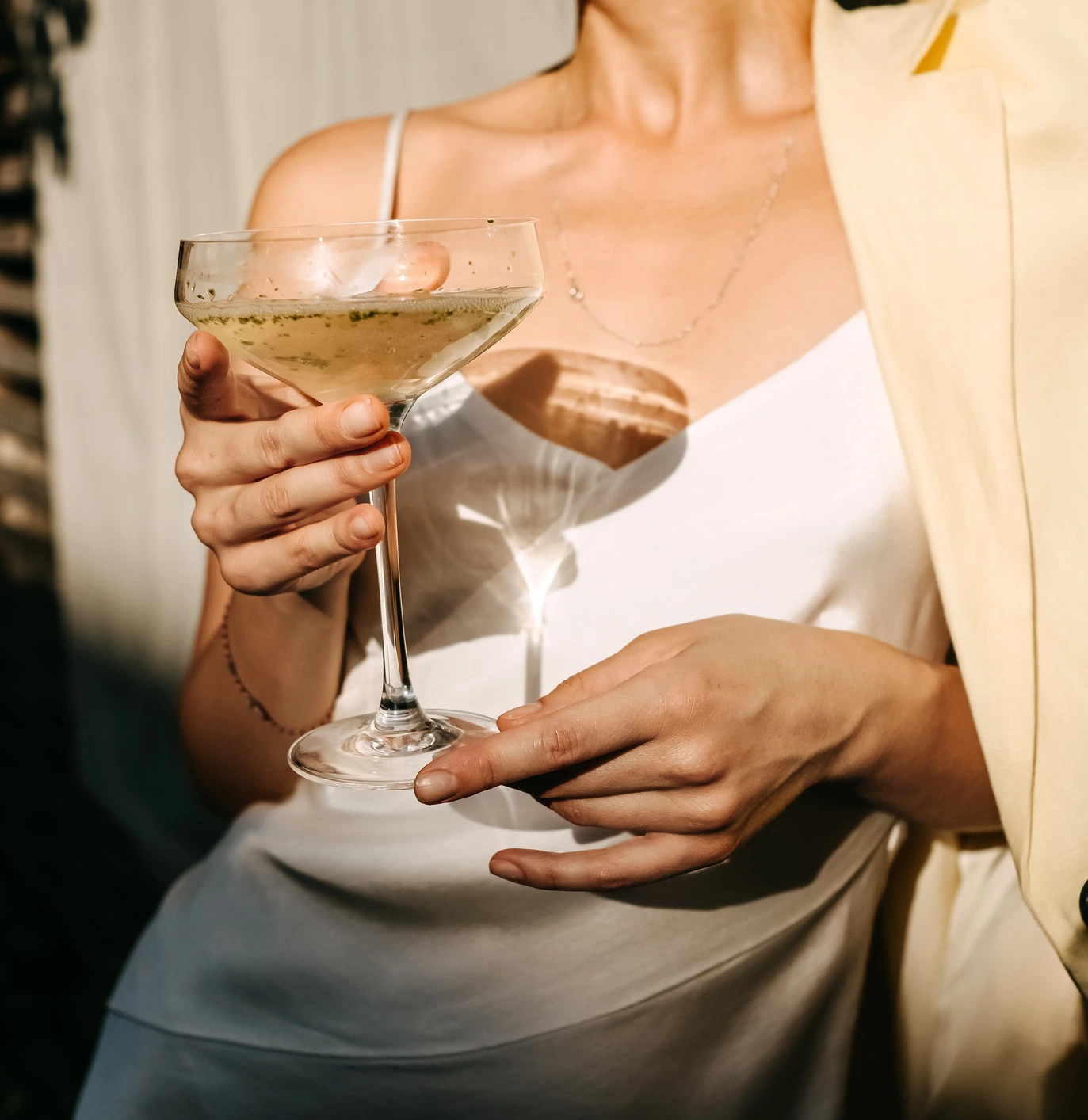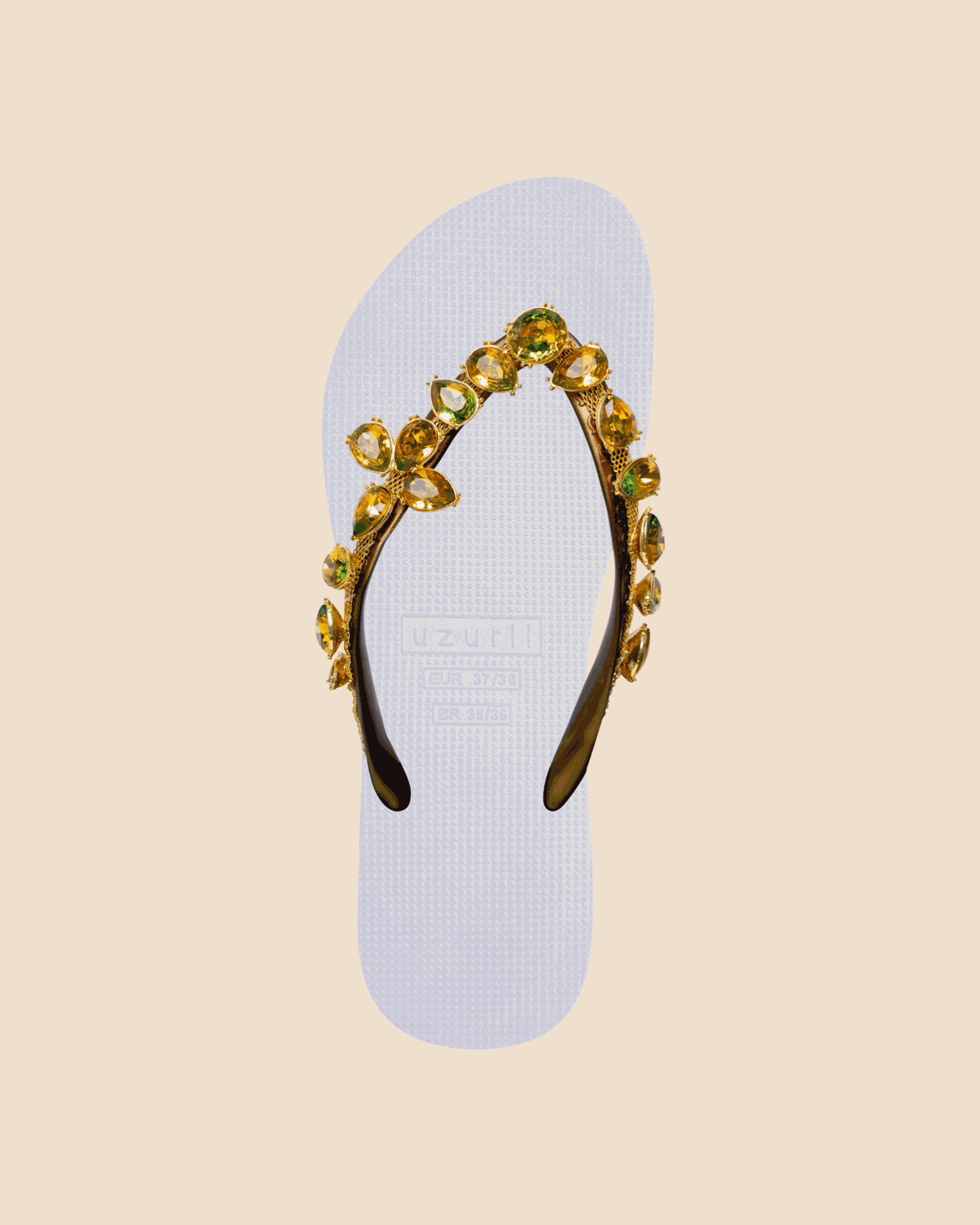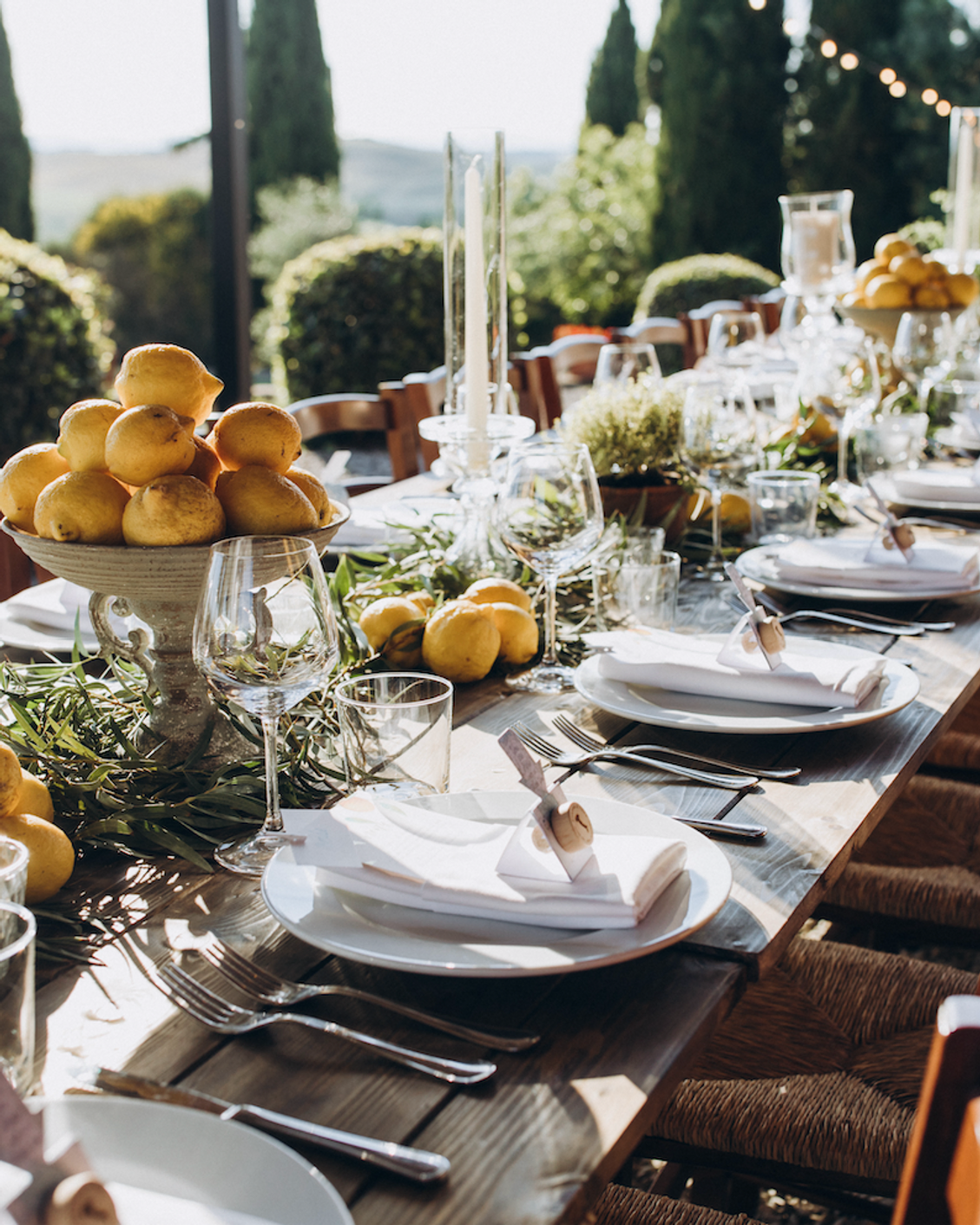 LUXURY FLIP FLOPS
FOR THE WEDDING SEASON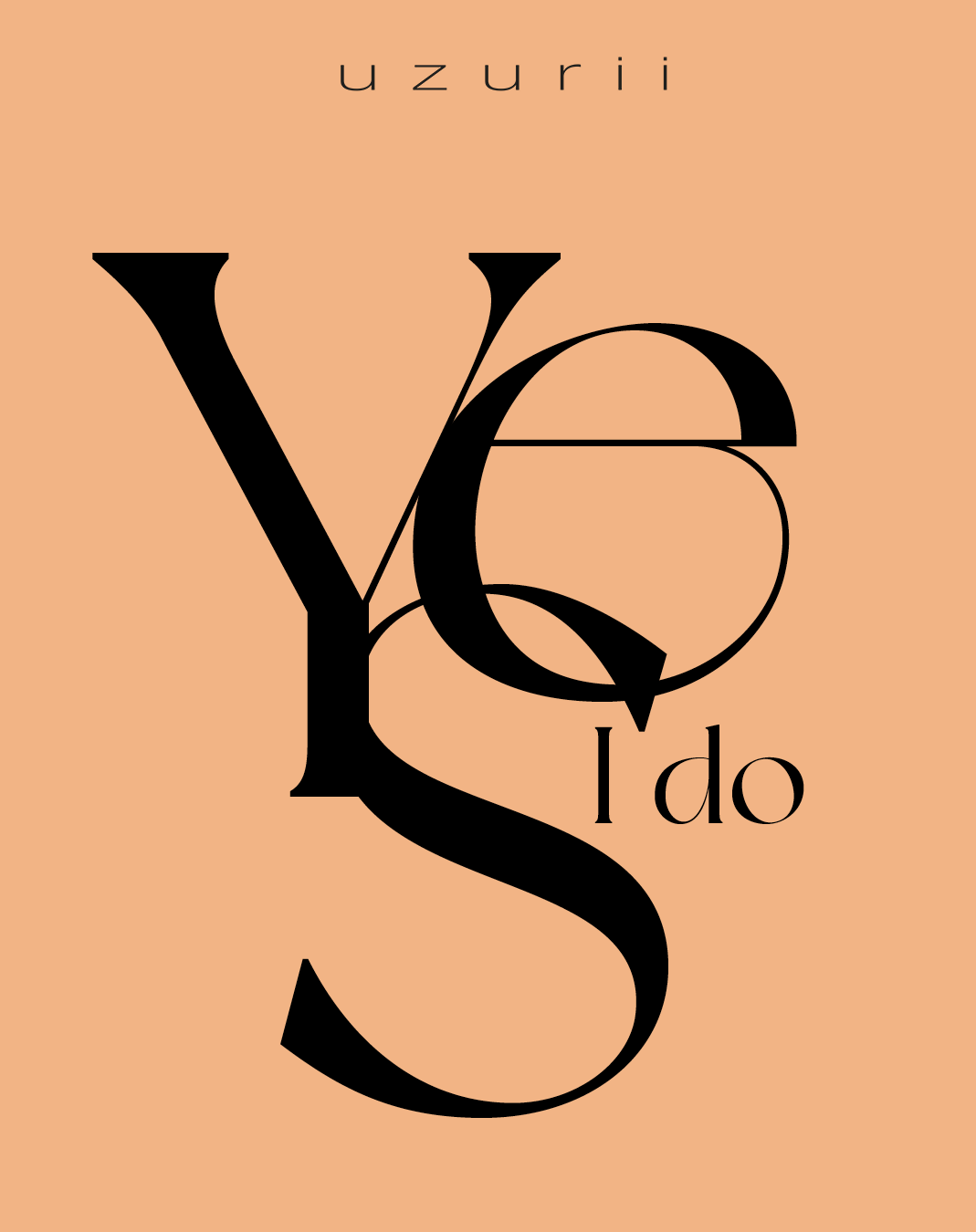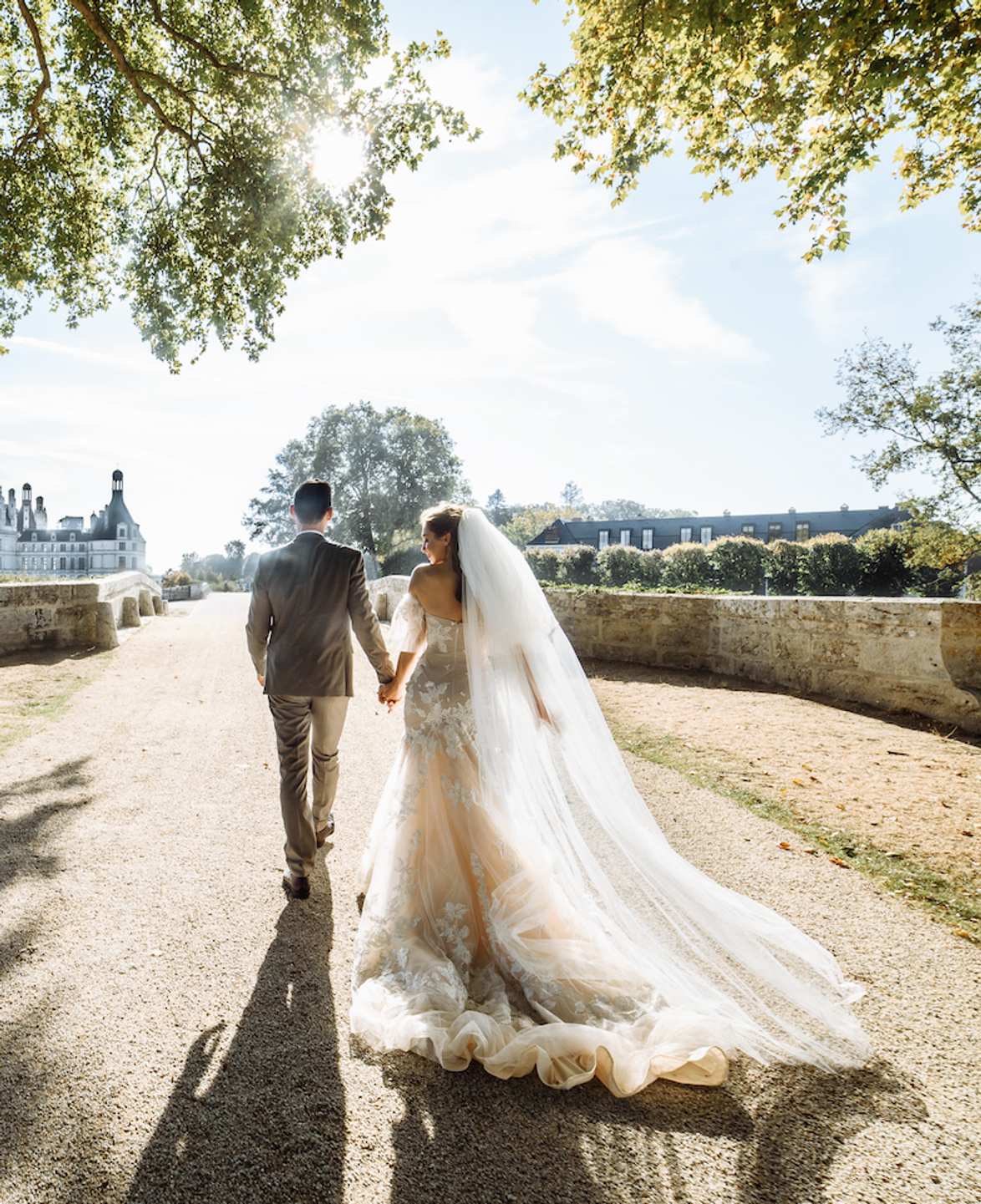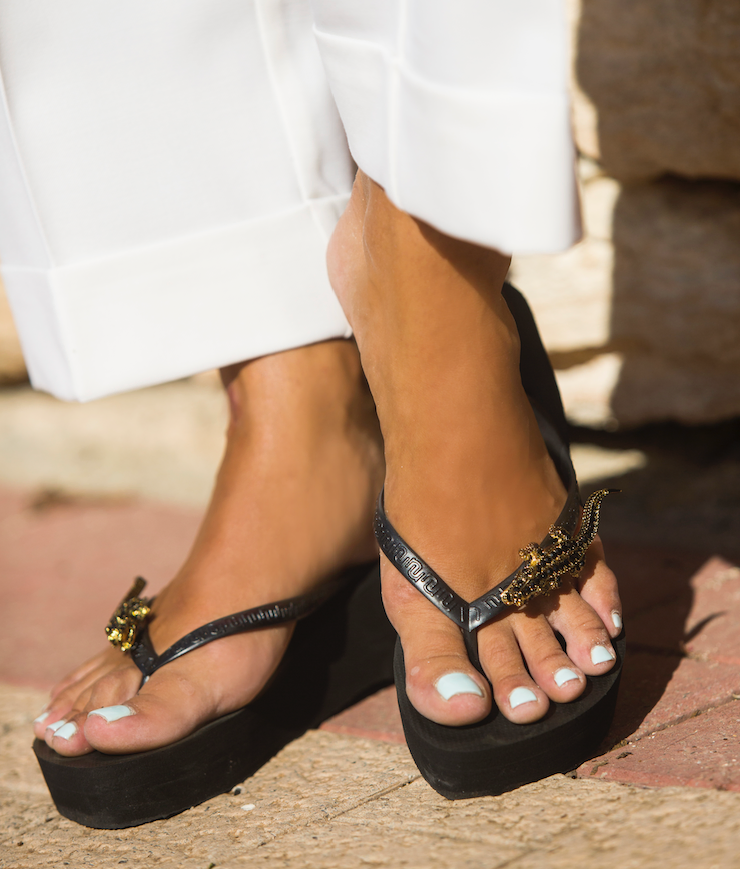 party all day & night
WHITE FLIP FLOPS FOR YOUR

WEDDING DAY
LOOKING FOR A FAVOR THAT YOUR BRIDESMAIDS WILL KEEP?
Treat your special ladies
Uzurii is your perfect
destination for luxury
wedding favors.
Uzurii, the perfect bridesmaid gifts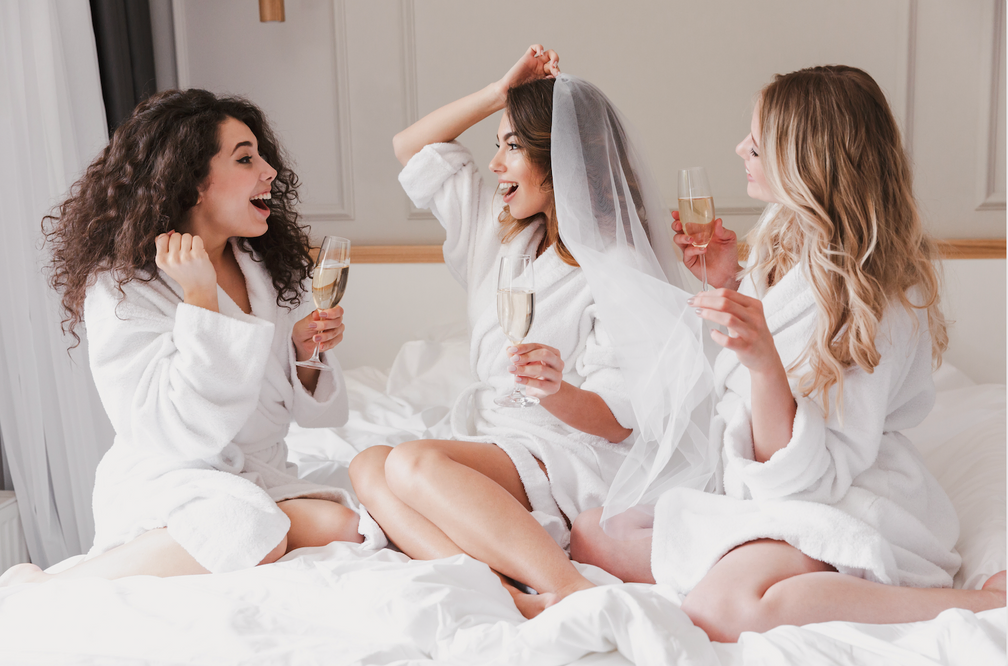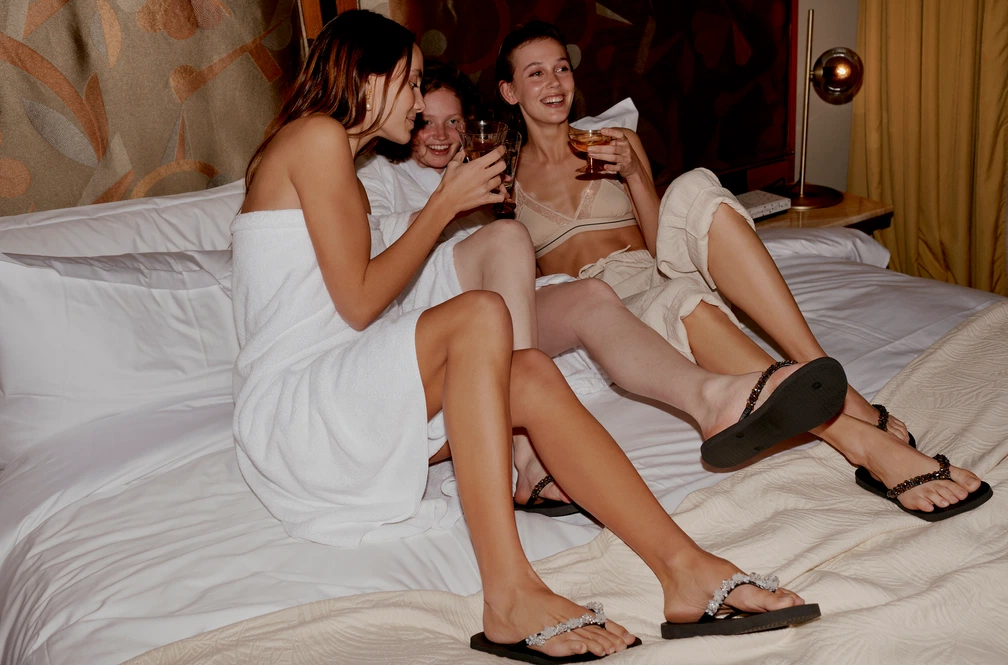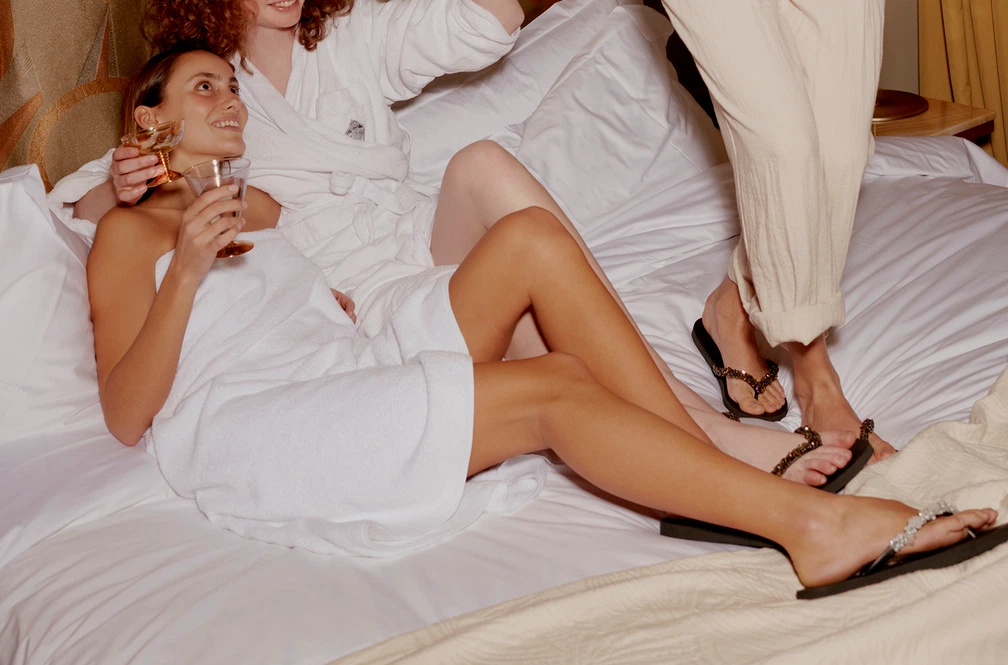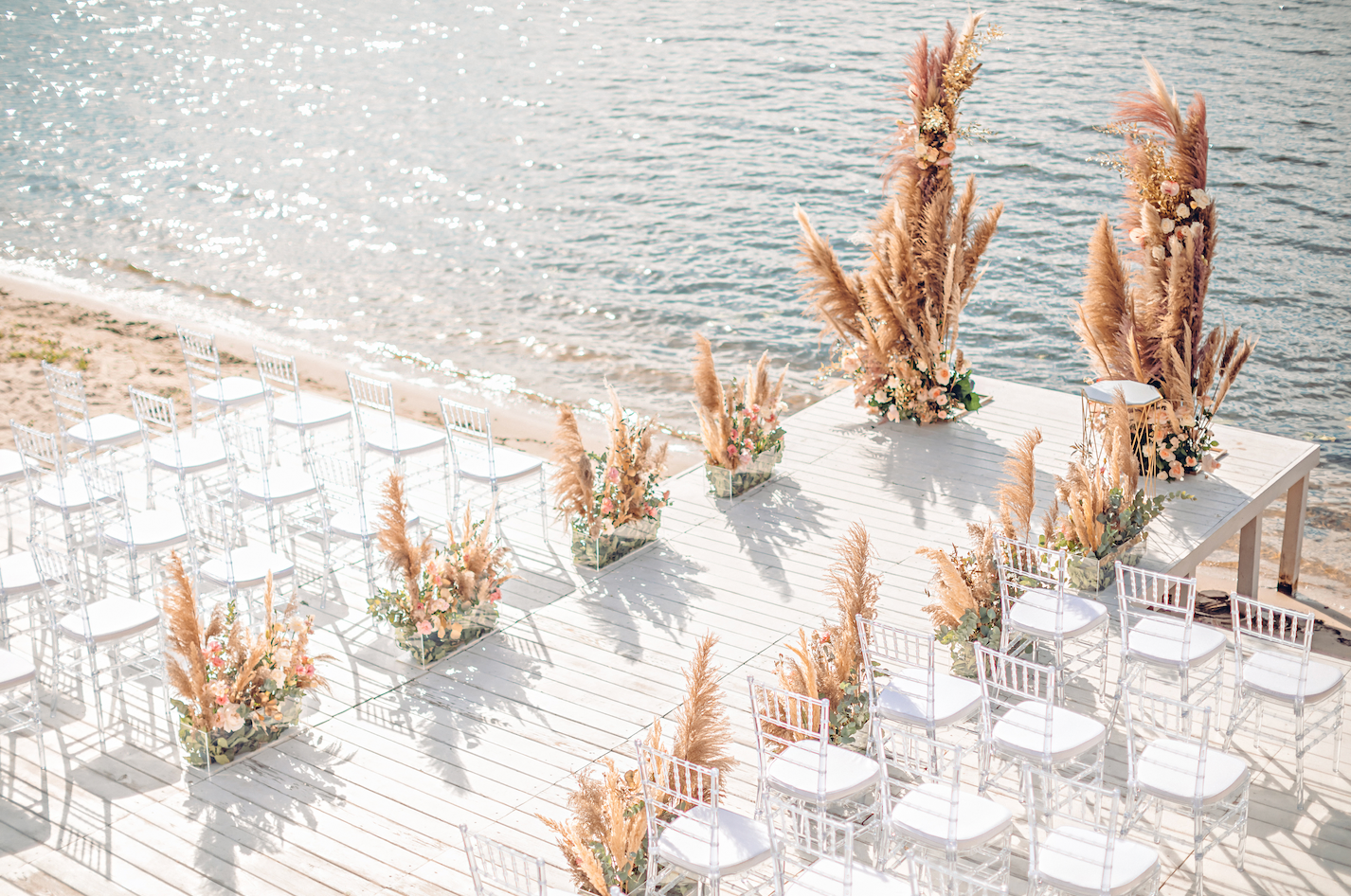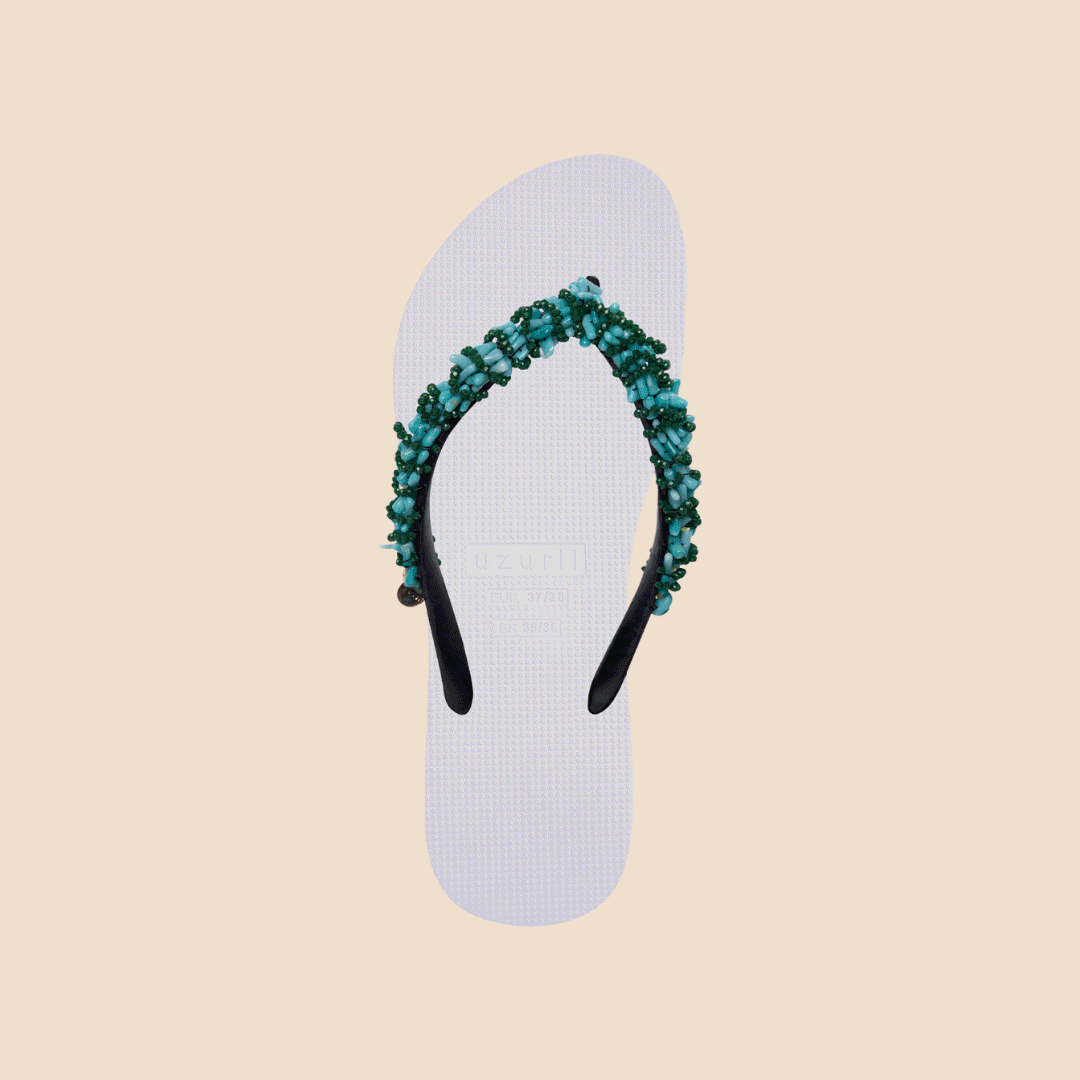 Bridal flip flops for beach weddings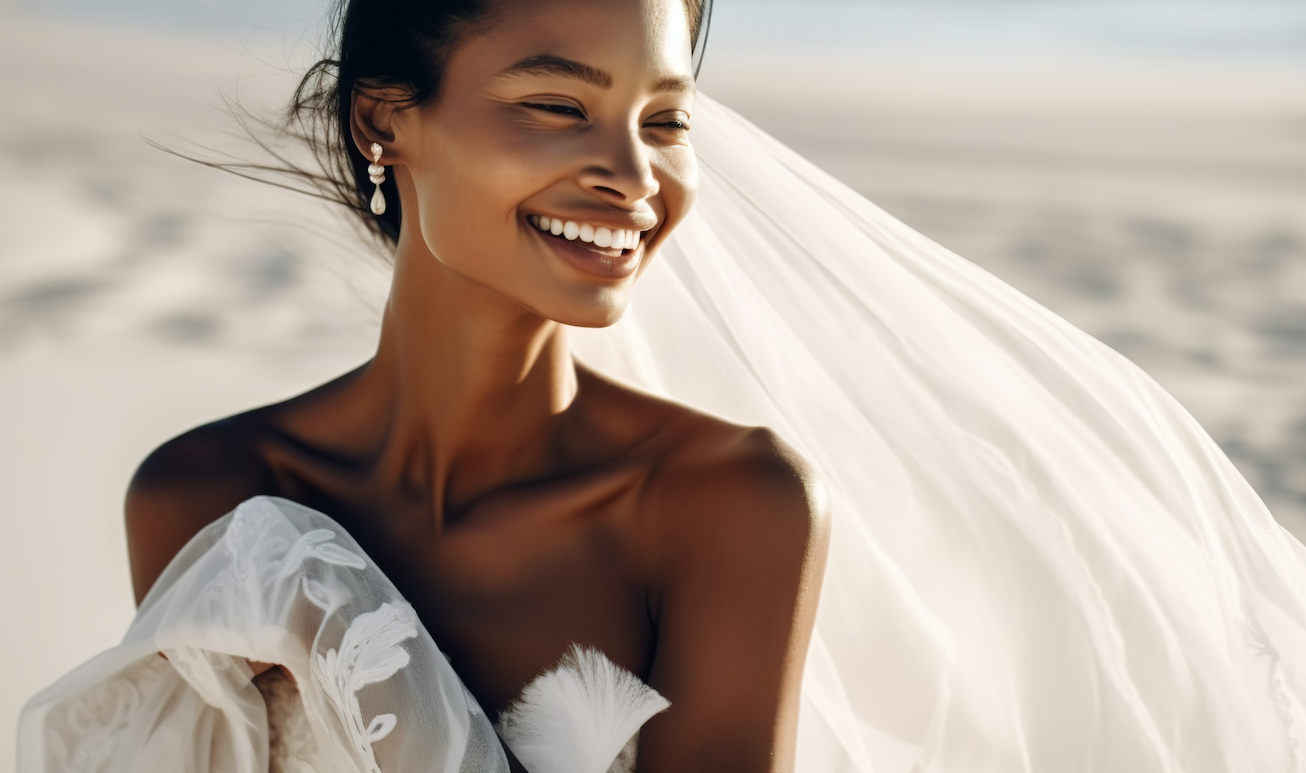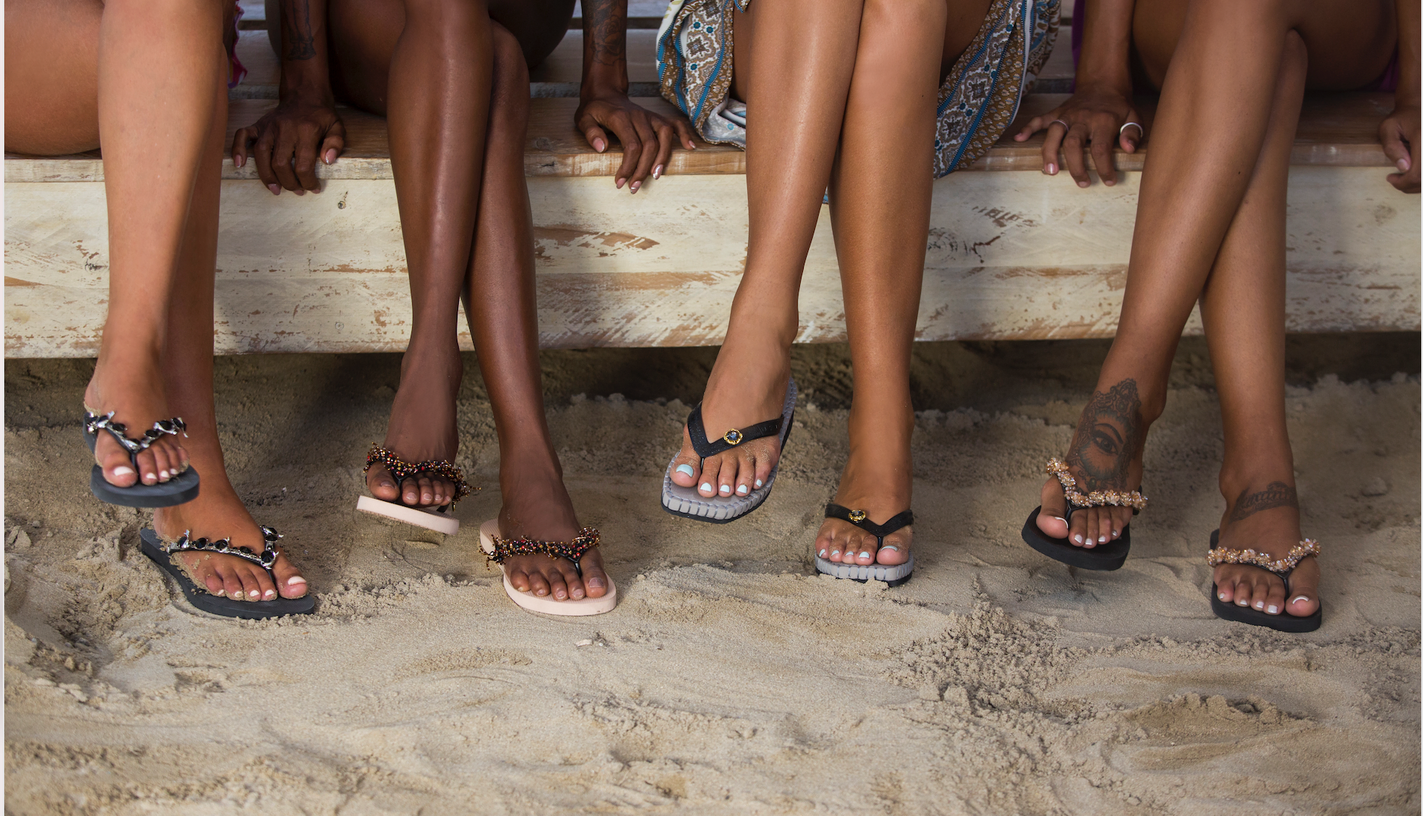 HANDMADE FLIP FLOPS FOR YOUR WEDDING
Our high end designs demand incredible attention to detail and hand-crafted finishing. Our designer & founder Shieglee Ferreira dos Santos flew all over the world to personally train more than 100 women. Inspired by her own mother's incredible work ethic, Shieglee encourages her craftswomen to work from home, allowing them to raise their children, and earn a living.
Our embellished flats come in over 50 styles and 12 colours to choose from. Our white, nude and ochre coloured soles are truly bridal favourites!
Honeymoon flip flops
You will fall in love with your Uzurii flip flops over and over again. Wether you'll wear our flats during your honeymoon, to the beach with your besties, to a festival day (hello comfort!) or for a romantic dinner night out with your newlywed spouse, our iconics are always a good fit.
Instant glamour
With our royal selection of gemstone styles, there's always a rhinestone or crystal for you. And all our sparkling flip flops come with certified natural stones. Just pick your perfect dose of glitter.
If you fancy a little heigth, our platform flip flops add some serious va va voom to your presence.
Mother of the bride flip flops
Are you a proud mother of the bride-to-be and searching for the perfect footwear for your daughter's big day? Look no further!
Our stylish and comfortable flip flops are the ultimate choice for any mother who wants to look fabulous and feel comfortable on the wedding day. With their stunning gemstones and other embellishments, our flip flops will add the perfect touch of glamour to your look. Happy bling bling!